Below is a contribution from long-time Pasir Panjang resident, Mrs Shiau:
Tucked into one end of Chwee Chian Road is a little lane called Siok Wan Close. This lane was named to commemorate Khoo Seok Wan 邱菽园 (1874-1941), an important leader of the early overseas Chinese political movement and cultural undertakings in Singapore. He was also a famous newspaperman and poet.
This literary champion was born in Haicheng County, Zhangzhou Prefecture, Fujian Province, China, and came to Singapore with his father, who was a successful businessman. He was the chief editor of the Tiannan Xinbao (天南新报) and co-founded Singapore Chinese Girls' School with Lin Wenqing (林文庆). He attached great importance to women's education and believed that women should be educated and literate. He wrote "Newly Published Ten Thousand Words" (千字文) that helped women recognise Chinese characters.
He was also a pioneer in starting and spreading the Chinese lantern riddle culture here, which remains a part of our traditional Lantern Festival celebrations today.
在推迁路(Chwee Chian Road)的尽头有一条小巷叫菽园Siok Wan Close。它是为了纪念一位新加坡早期华侨政治运动和文化事业的重要领袖也是著名报人和著名诗人被誉为南洋才子的邱菽园(1874-1941)。这位文人是中国福建省漳州府海澄县人。其父邱笃信在南洋经商,由于经营有方成为新加坡巨商。他随父来到新加坡,曾创办天南新报又和林文庆合创新加坡华人女校,他对女子教育非常看重,认为女人应该受教育识字,因此他编写了千字文,专让女性认识汉字。他也是开展灯谜活动,传播中华灯谜文化的开创者。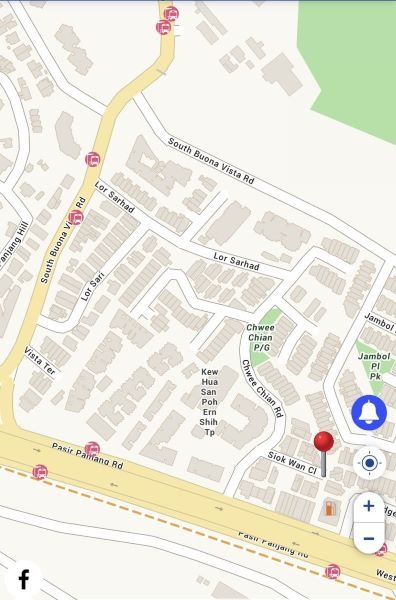 Read more about other pioneers who had roads named for them in our neighbourhood: Yew Siang Road, Chwee Chian Road and Zehnder Road.