Have you ever noticed a lighthouse-like structure while walking along the Mapletree Business City here in Pasir Panjang, or perhaps while driving out of the ARC parking lot?
A quick search online revealed that this is actually the once-functioning Fullerton Lighthouse that used to sit atop the Fullerton Building at the mouth of the Singapore River, guiding ships safely into Singapore's harbour from December 1958.
Built by the English company Stone-Chance Ltd, the Fullerton Lighthouse housed a revolving beacon 48m above sea-level, beaming 540,000 candelas of light that could be seen by ships up to 29,000m away.
As Singapore flourished and began its transformation into a busy metropolis, tall buildings sprouted along the waterfront, obstructing the good work of the lighthouse. It was decommissioned in November 1979 and moved to the Singapore Maritime Museum in 1985. It then journeyed to an open site outside Harbourfront Tower 1 in 2001, before finally landing at the Mapletree Business City.
This artefact is now part of the maritime collection owned by Mapletree Investments Pte Ltd. It has been refitted with low-powered LED lighting and serves as an exhibit for visitors.
One can't help but dream, how nice it would be for the lighthouse to find its way back closer to the sea, perhaps illuminating the evening paths in our Pasir Panjang linear park?
#pasirpanjang #fullertonlighthouse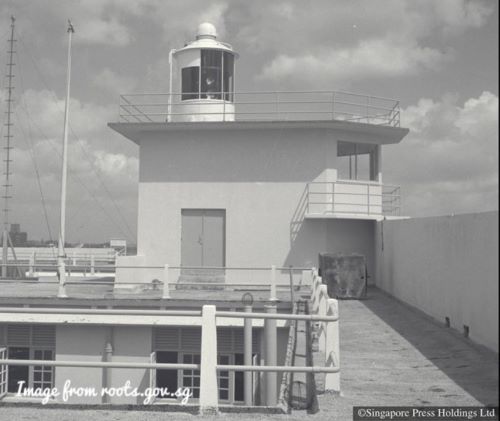 You may also be interested in the following articles: