Calling all bicycle enthusiasts, pet-owners, early risers and night owls, Blue Balls Bike Café is now open, joining the bustling ecosystem at the 44 Pasir Panjang Road warehouse enclave.
The indoor decor features recycled bicycles, including a much-loved family bike gifted from a neighbourhood resident. One of the two outdoor areas welcomes pets and their owners. There are racks where you can park your bicycles, and plans are brewing to build a bike-washing area as well.
In a few weeks or so, the space adjacent to it will feature a bicycle showroom as well as a bicycle service area, watch this space for more updates!
Check out their Facebook and Instagram pages for more deets.
Tue-Thur: 7am-11pm
Fri- Sun: 6am-12midnight
Closed on Mondays
IG: @blueballscafe
Aurum bikes dealer Crank n' Chain is just next door!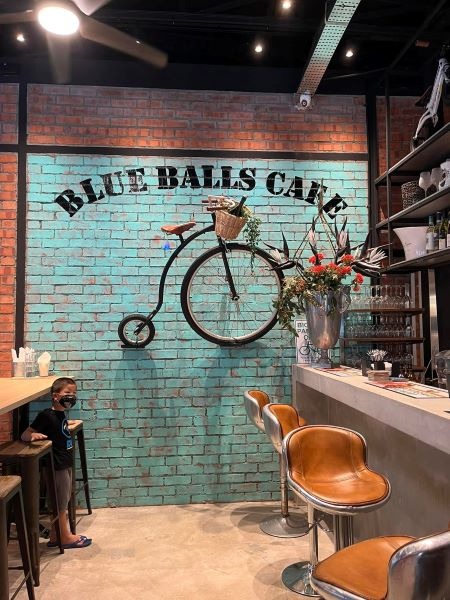 You may also want to check out Baker and Cook and Old Time Flavor Bakery while you're in the area!